KP ŁÓDŹ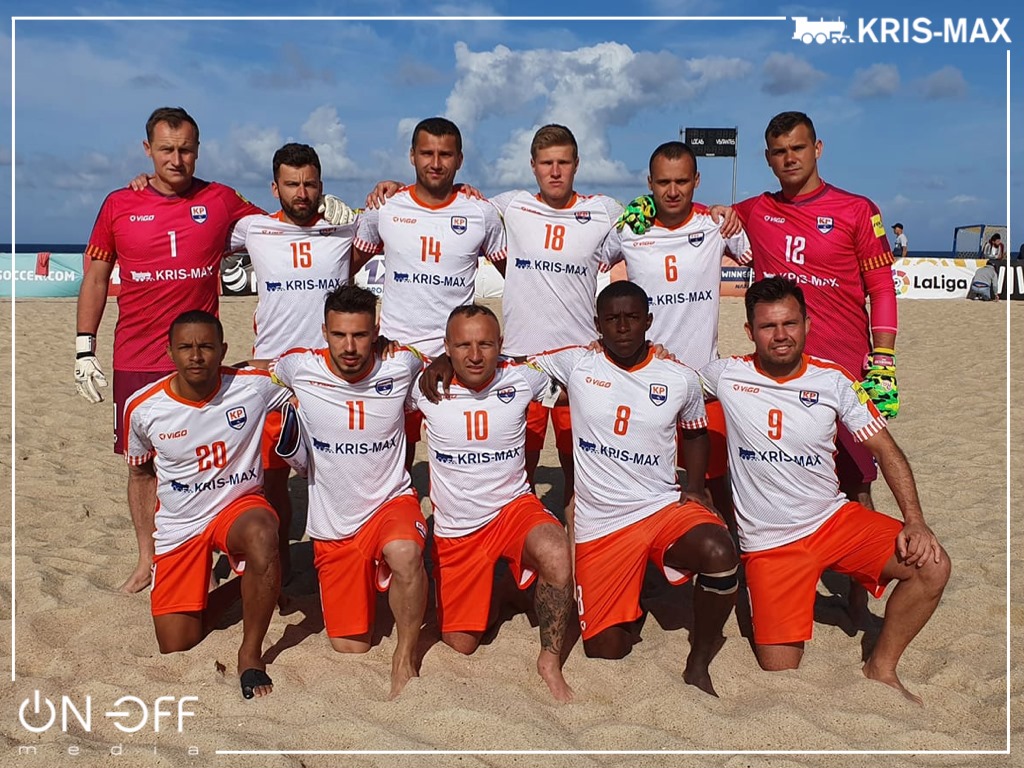 KP Łódź was established in 1996, and since 2014 it has been playing in First League beach soccer games, run by the Polish Football Association. The team has won three Polish championship titles in 2014, 2017 and 2019.
In 2019, he achieved the greatest success in history, taking 2nd place in the Euro Winners' Cup (a competition equivalent to the UEFA Champions League), losing in the final to the three-time winner of SC Braga, which includes the Portuguese World Champions from Paraguay. This is a result by one "eye" better than the one achieved in 2018, when the orange and blue players took 3rd place, defeating the star-studded Lokomotiv Moscow in the match for bronze.
Currently, KP Łódź is ranked 6th in the ranking of the best club teams in the world!!! Our club occupies the fifth position in the European ranking.
The players of our club have been the strength of the Polish national team for many years. Six representatives of KP Łódź participated in the qualifying tournament in Jesolo, Italy, in which the Poles won the promotion to the World Championships in the Bahamas in 2017 (and the championship itself).
Marcin Stanisławski has been the team coach for five years, and at the same time (since 2015) the coach of the Polish national beach soccer team.
3-time Polish champion (2014, 2017, 2019)
6-time winner of the Polish Cup (2014-2019)
2-time winner of the Polish Super Cup (2014, 2017)
4-time participant of Euro Winners' Cup (2015, 2017, 2018, 2019)
winner of the Youth Polish Cup (2018)